Of course I'm making my own. I did very few orders before I closed the shop. Now, I've been experimenting and making some just because I can. It's a THING now…you will see lots of variations from lots of different makers out there.

I'm fortunate in that I know professional bag makers out there who have been generous with tips. I've also got years of experience making all sorts of weird bags but not specifically for bikes.

The first one I made (if you can count as a bag) was for my husband's BOB trailer, the first time he rode the Great Divide Route from Jasper AB to Seely Lake MT. He wanted something he could attach his solar panels to for charging, that also could hold a bit of gear: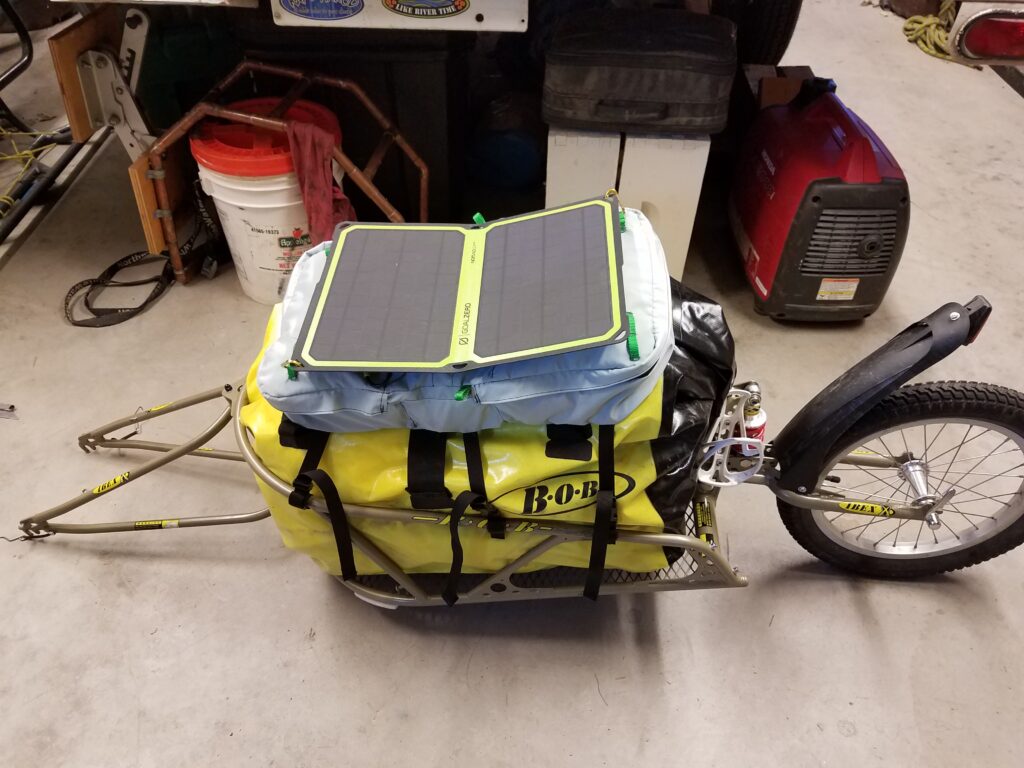 Then a friend asked for a small bag for a mountain bike. This one took some fitting skillz because of the shock on the frame: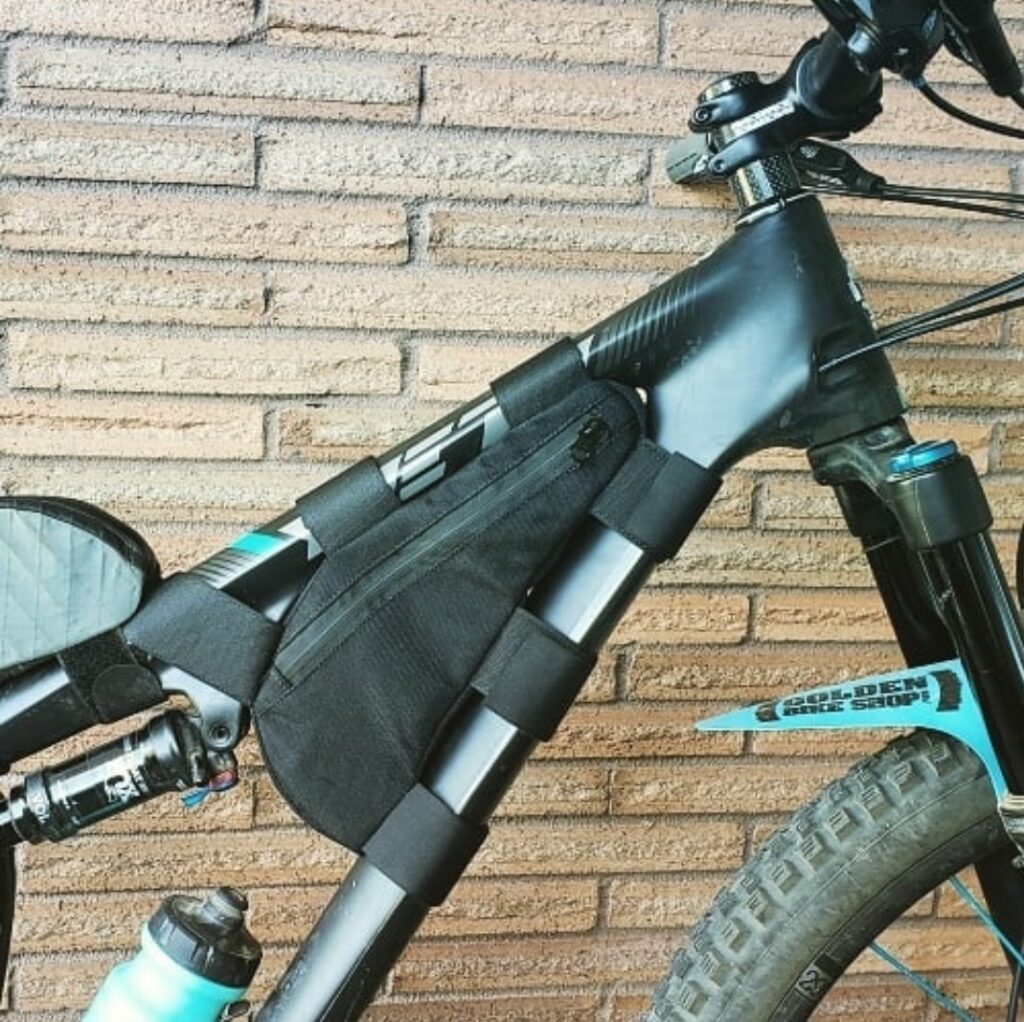 Then it was time to get a little more serious. I picked up a gravel bike, and all the cool kids had custom frame bags. This was my first attempt at a custom fit triangle bag: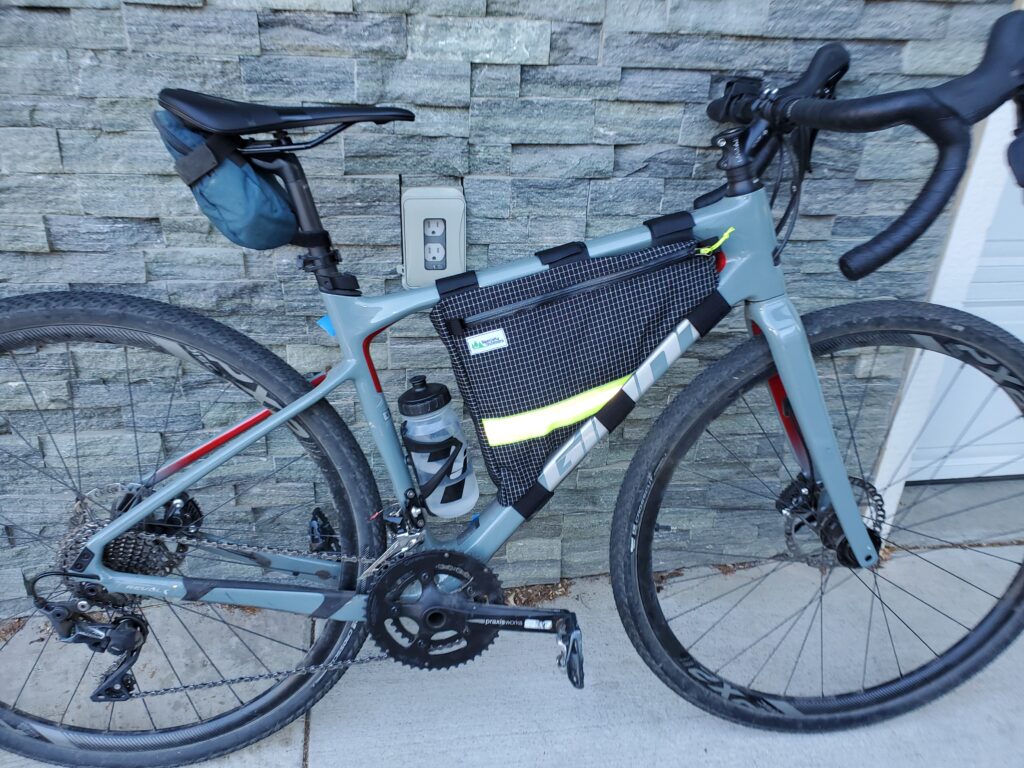 And then of course I just had to make matching snack bags:
(tutorial here)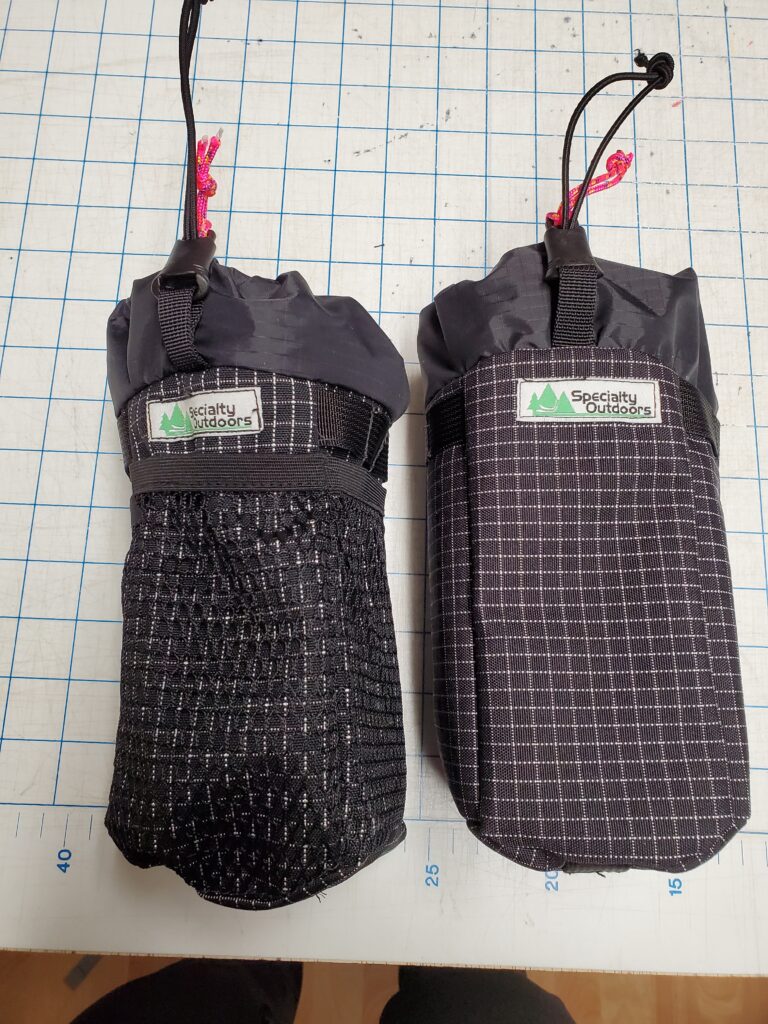 It turns out that particular gravel bike didn't meet my needs. If you must know, I couldn't put wide tires on it; not enough mounts for stuff, and it was geared way too high for the hilly terrain around here. My dear sweet hub bought me a Salsa Cutthroat, which of course needed new bags. Plus he got a new bike and he needed some bags. You know how it goes…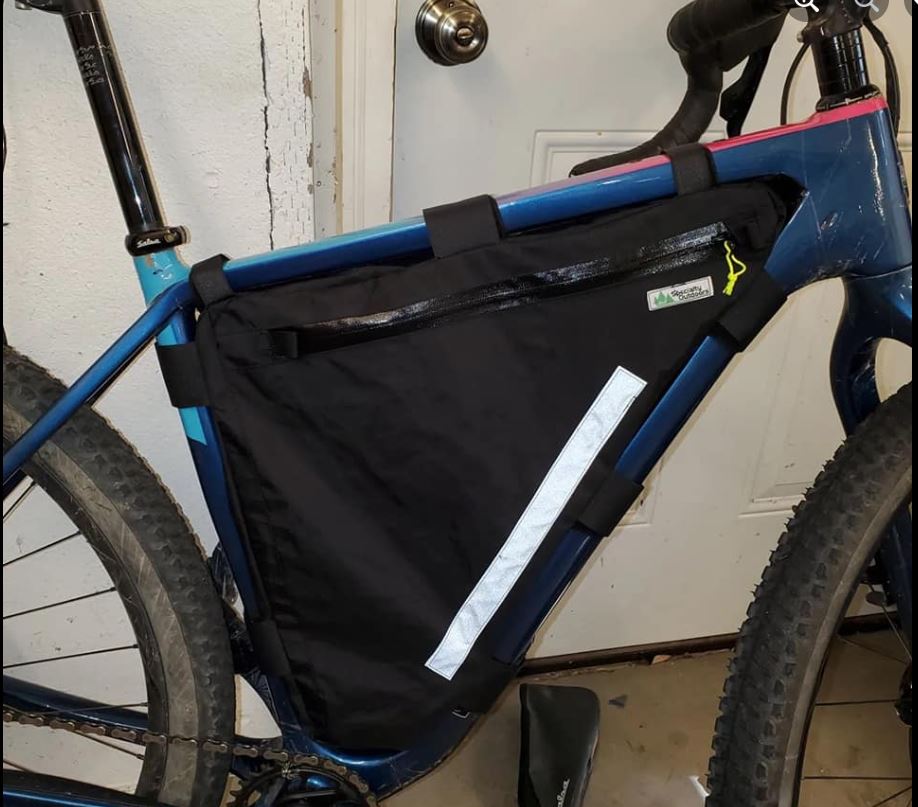 Next up, we are leaving for a few months in Europe spring 2023. This means a few more bags! First off, I had to come up with a system to hold the tent poles to the down tube. It's not really a bag; more like a contraption. But it works!!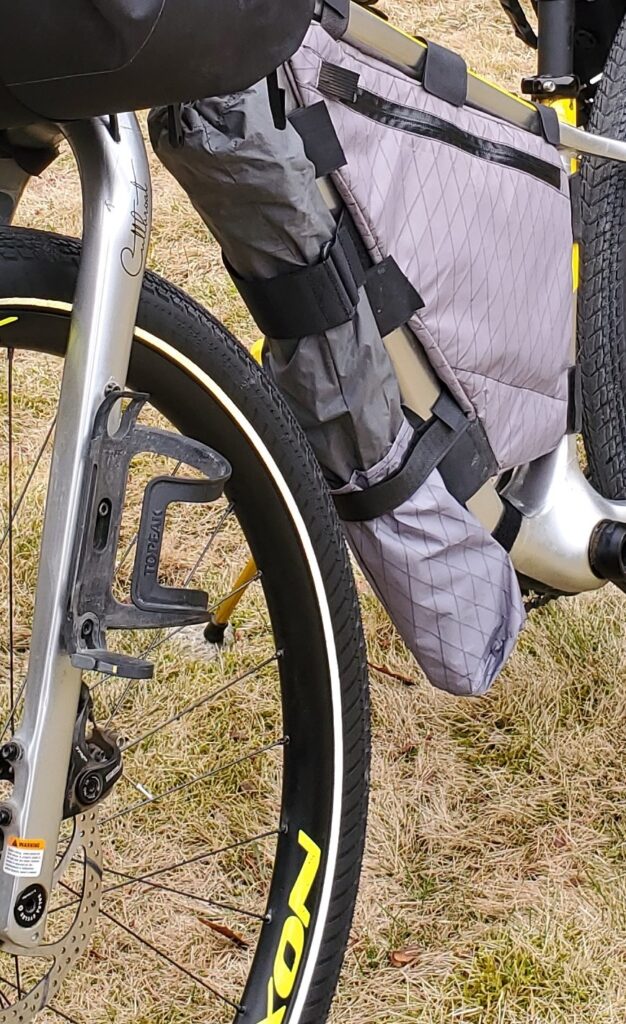 My hub has outfitted our Cutthroats with the Tailfin system. These panniers are quite a bit smaller than some, so I decided we needed a moderate size bag that would fit on top of the pannier, nesting next to the "trunk" bag.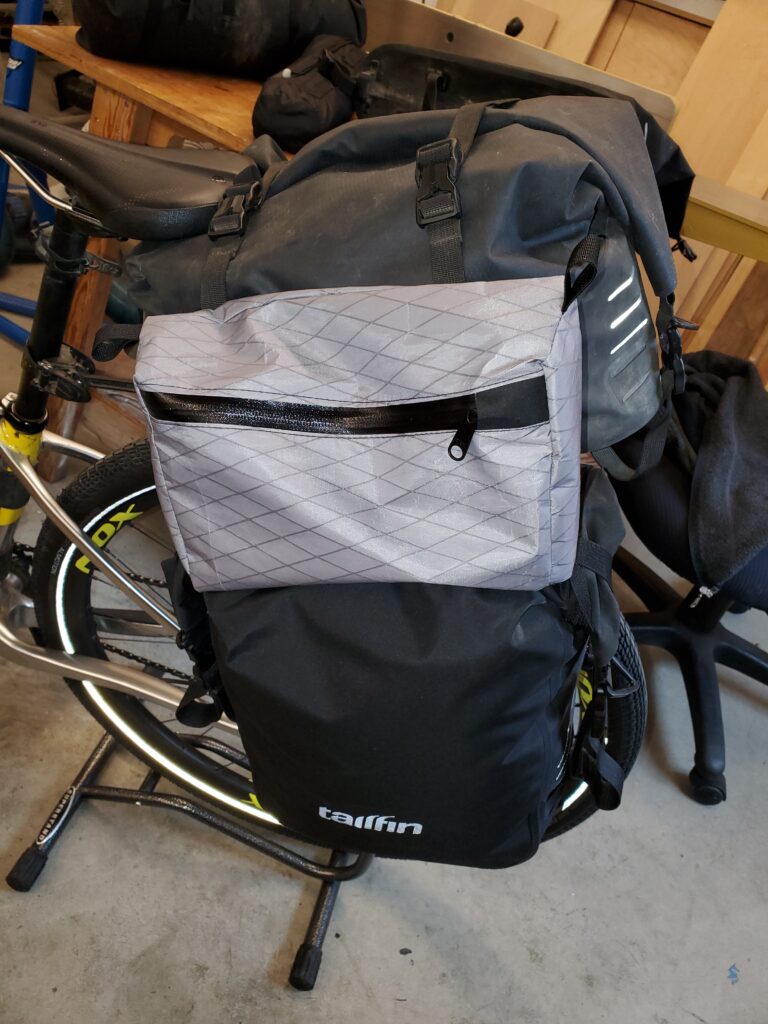 I then added a small front "handy" bag to go on top of my bar mounted Ortleib drybag that holds my sleeping bag: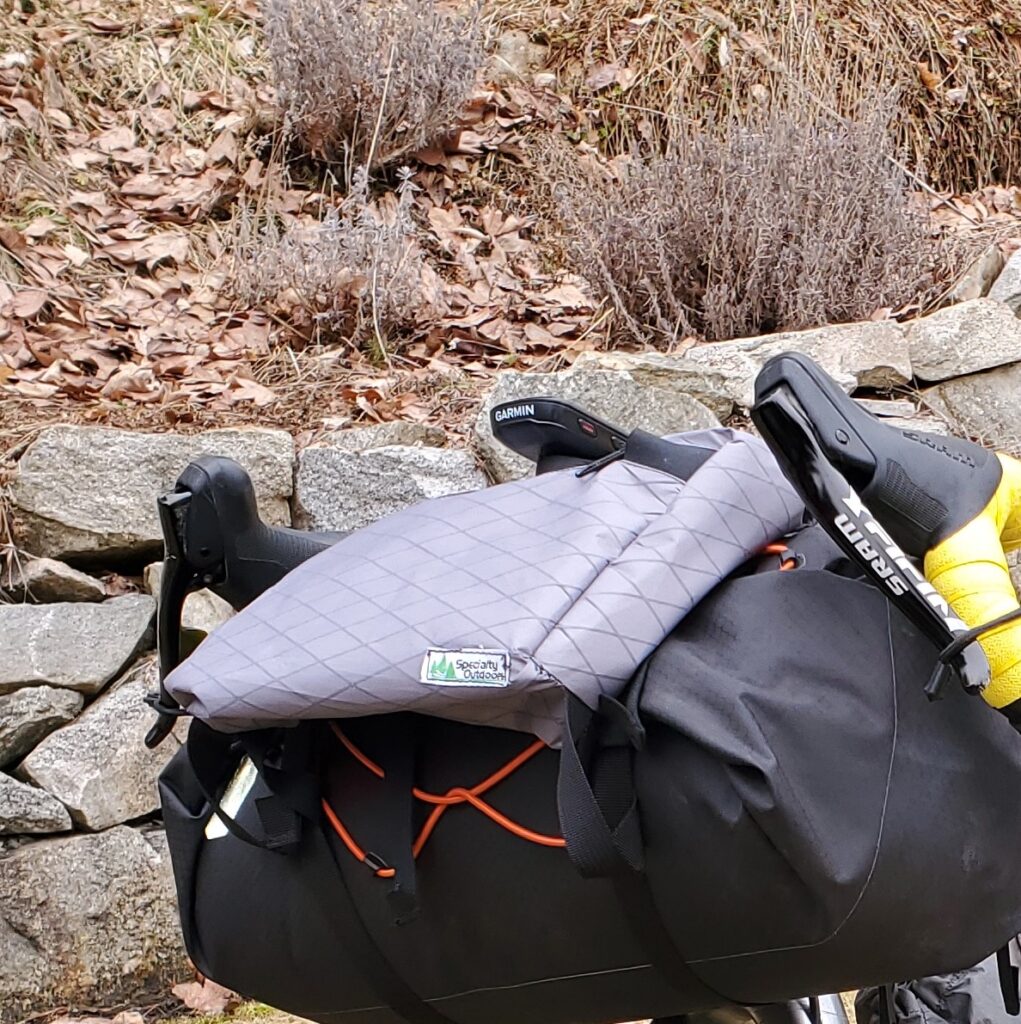 Last but not least, I made a dry bag with some heat seal fabric as an experiment. It's not pretty but will do the job of holding a wet tent fly.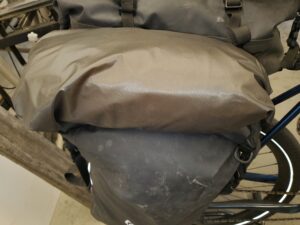 I think we are pretty well set!

The main fabrics I used were Dyneema cordura from Outdoors Wilderness Fabrics and X-Pac from Ripstop By The Roll.
Happy Trails.
If you want to follow along on our ride up the Loire and down the Danube, check the EV 6 page in the top menu.