First things first. For the purpose of this tutorial, let's assume you have intermediate/advanced sewing skills, a sewing machine and a serger. I use a cover hem in the demo, but you can get by with a zigzag machine – see video.
Second, I am assuming that you can construct leggings or any garment that has the typical faced contour type waistband with both inner and outer pieces to the waistband. For this tutorial, you should have your garment constructed to the point where the legs are together and you are ready to put on the waistband.

Note: This technique will "use up" a bit of your waistband. Depending on your fabric, you will lose 3/8″ -1/2″ in height. If this is of concern just add a little bit to the waistband before you cut it out.
Setting up: Have your waistband facing and outside ready to go. DO NOT TRIM FACING even if pattern directions tell you. You might want to label the facing. Have some 3/8″ elastic ready to go, cut to length. Set your serger up for most narrow single needle seam. You will only be attaching elastic with the 1-needle set up, not seaming.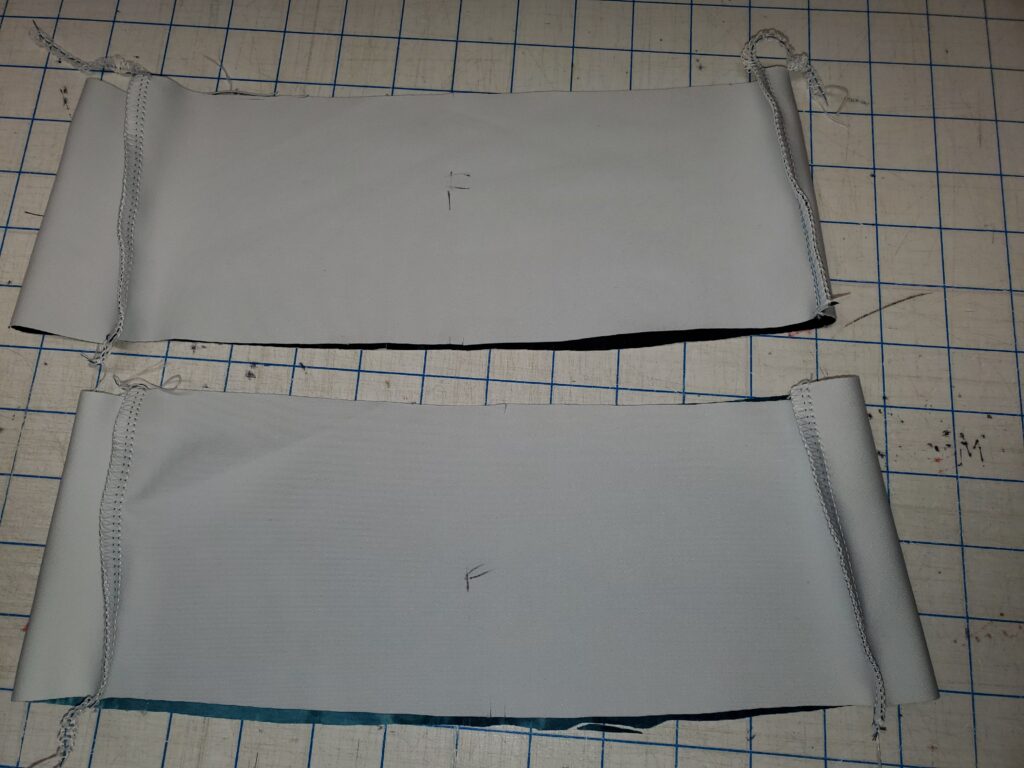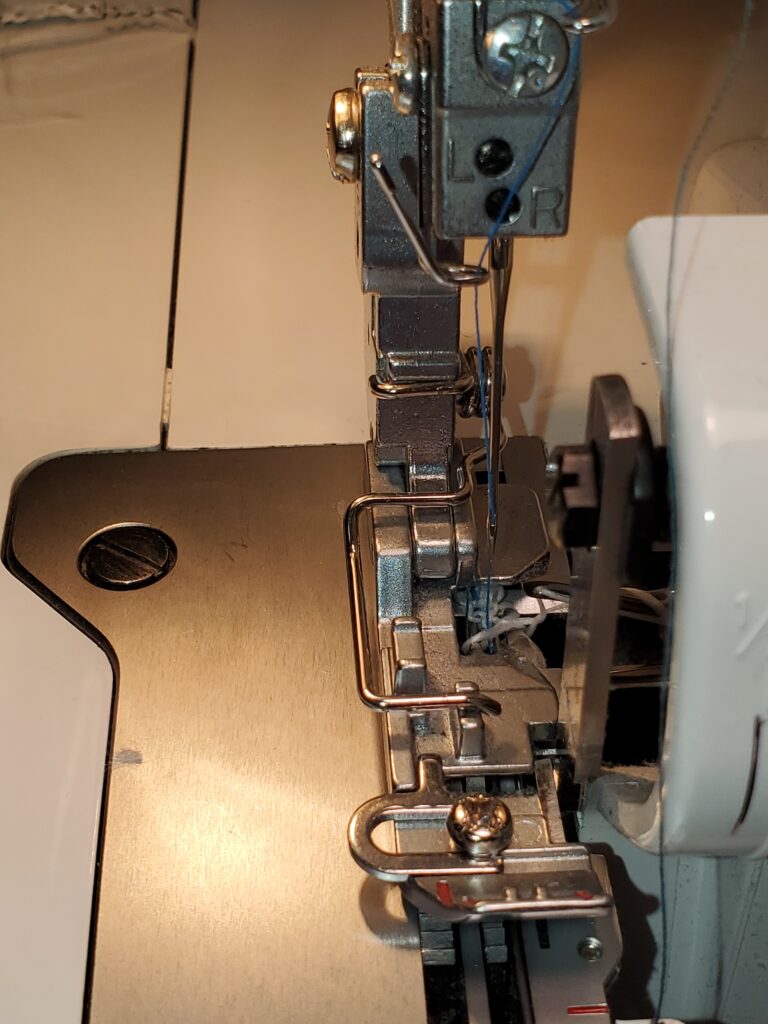 The first thing to do is sew the top of the waistband edges together FACING SIDE UP with your serger. The 3/8″ elastic being inserted along the seam as you go.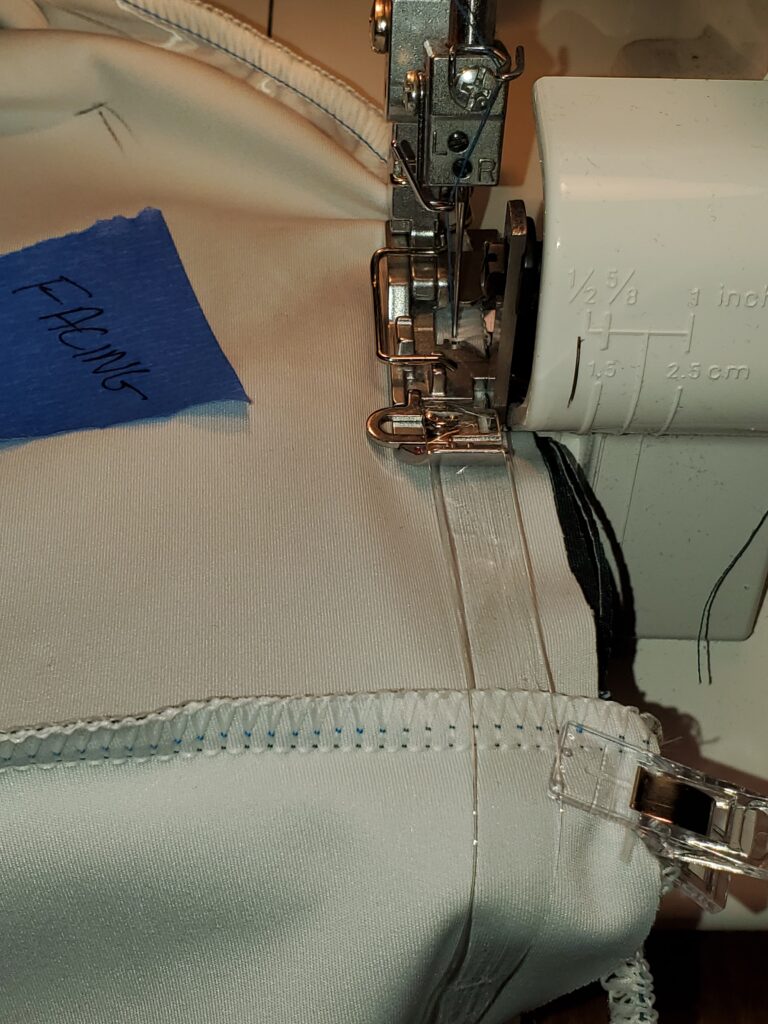 When you are done, it will look something like: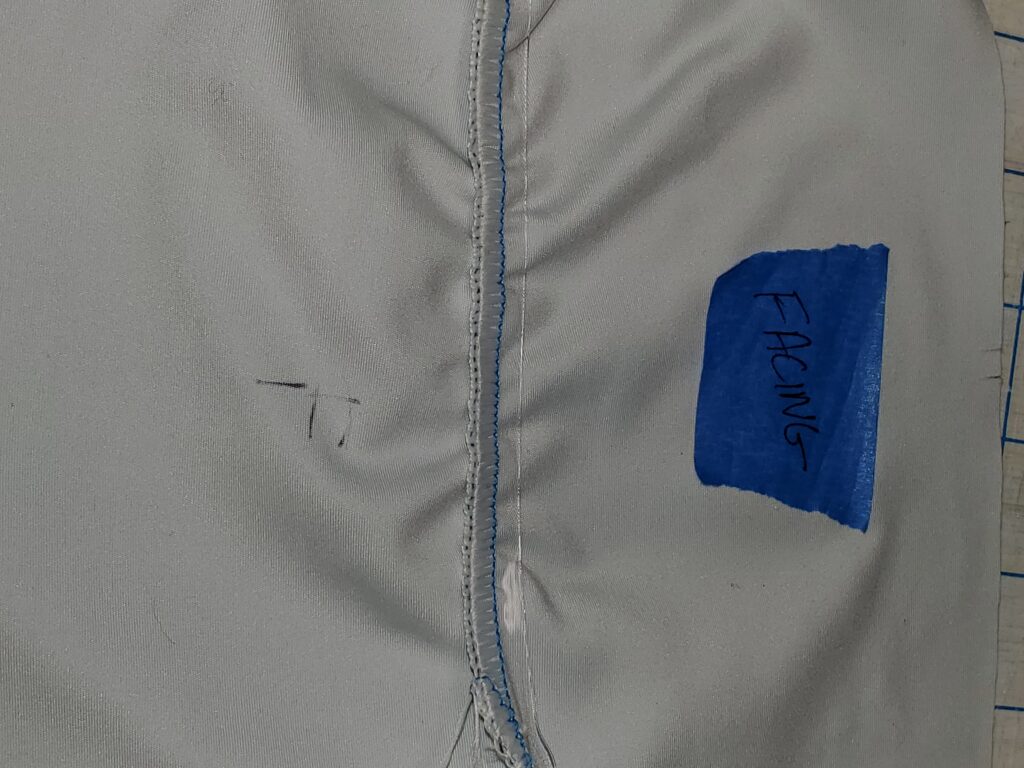 Topstitching: open waistband out flat, set up under coverhem with facing side to the right, left needle just to the right of the seam. Topstitch. Stitching is on facing side only, through the elastic. Details and a zig zag option are in the next video.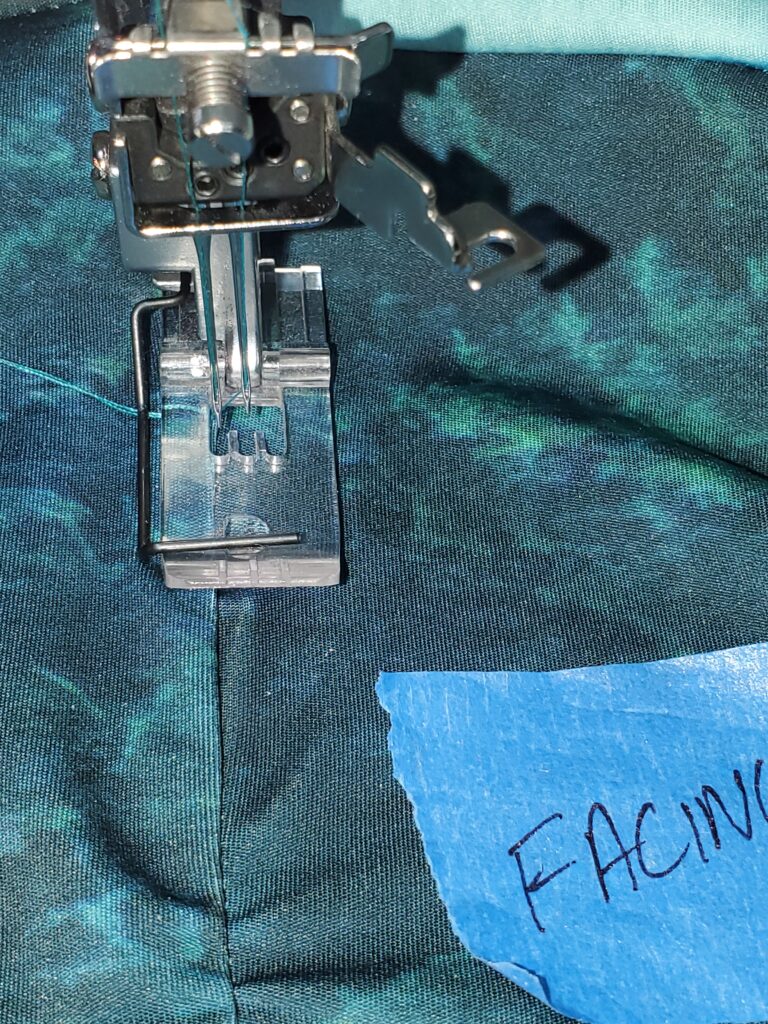 After topsitching, roll the right side waistband so it it right side out with a gentle roll around the elastic. Use clips or pins to hold into place.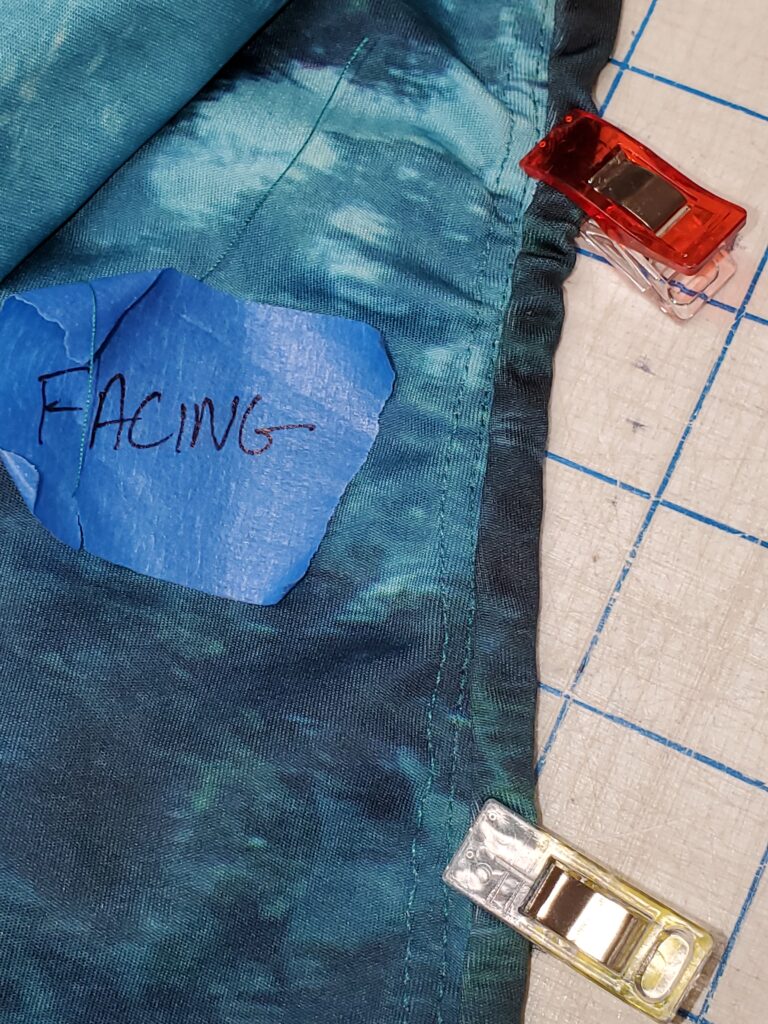 This video shows all the steps up to this point.
Now that you have the facing right side out and the top clipped into place, you need to secure the layers. The raw edges will be uneven. DO NOT TRIM FACING. Flatten the layers and secure with a line of basting about 1-1/2″ from the raw edge of the outer waistband.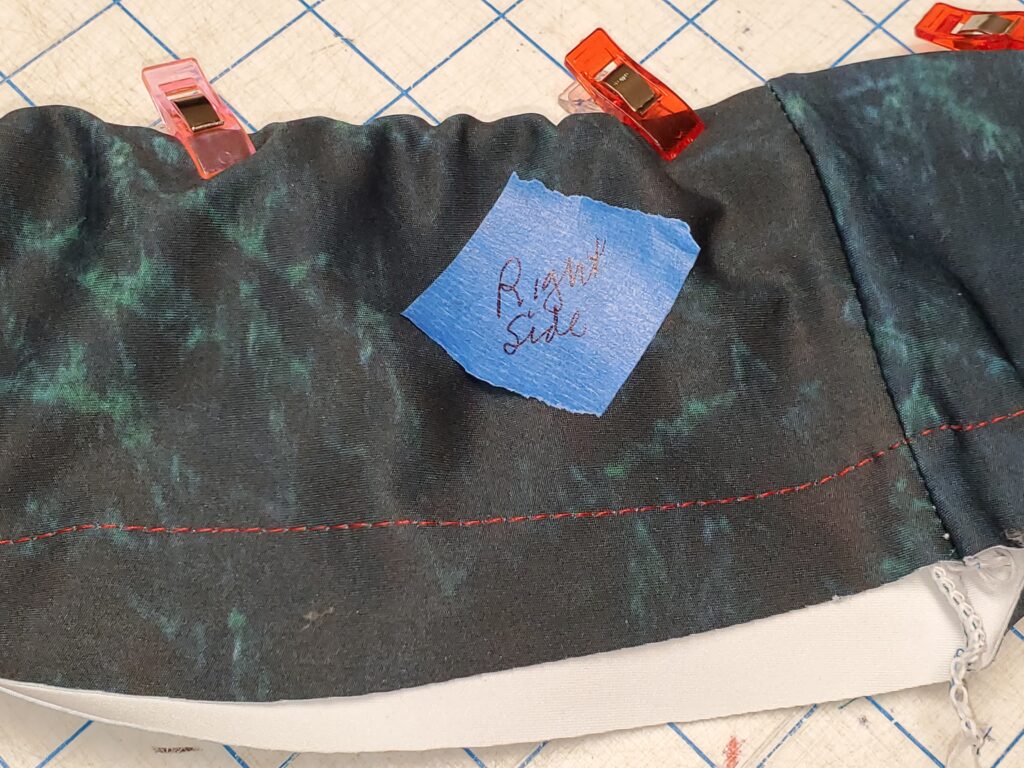 With your serger, stitch right side of waistband to right side of garment. Be careful not to catch facing layer. Flatten the waistband and tuck seam allowance up into the waist band. Secure, making sure the seam is pulled flat.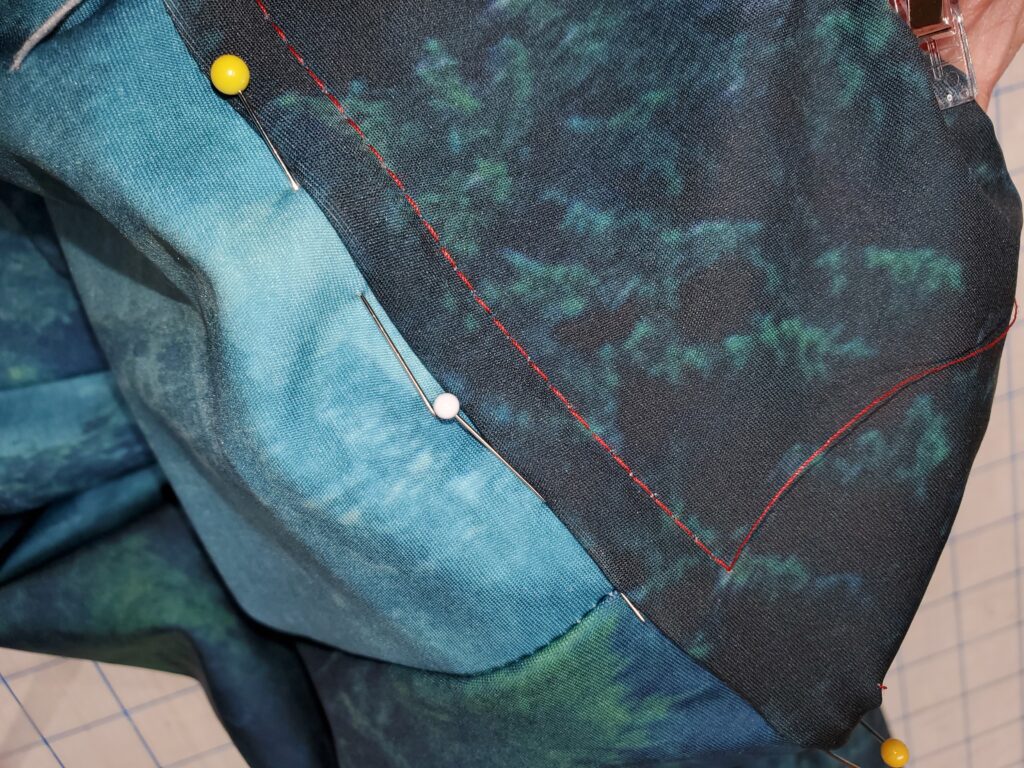 Top stitch with coverhem through the waistband with the seam tucked inside.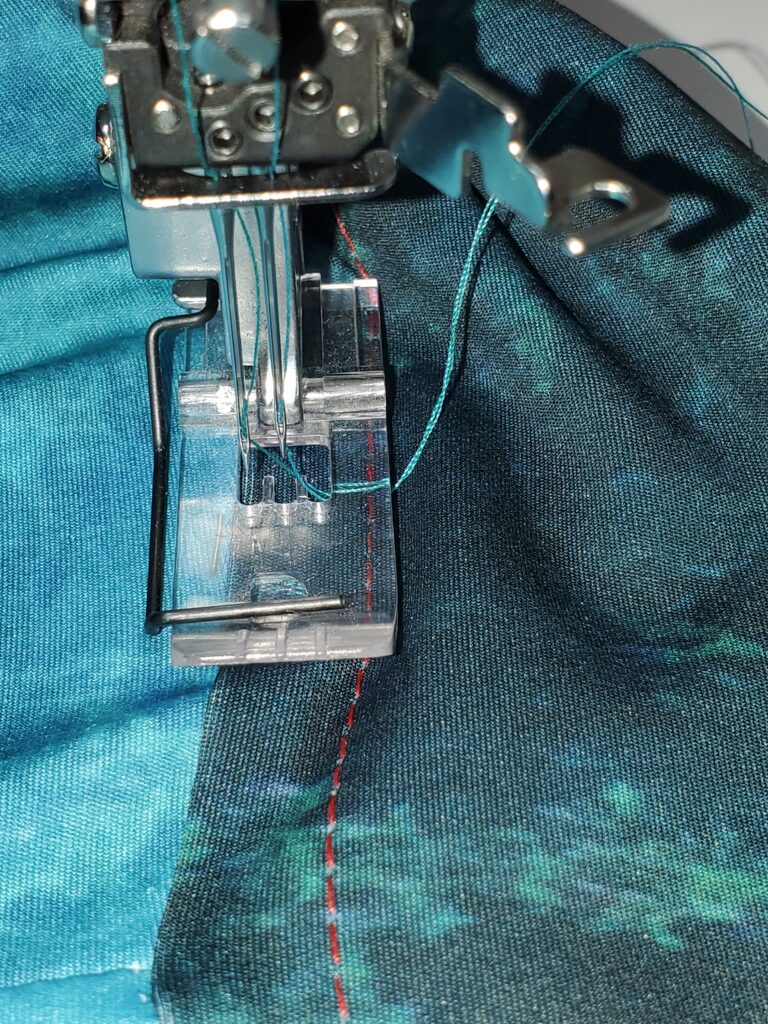 The seam will be fully enclosed. Trim off excess and you are done.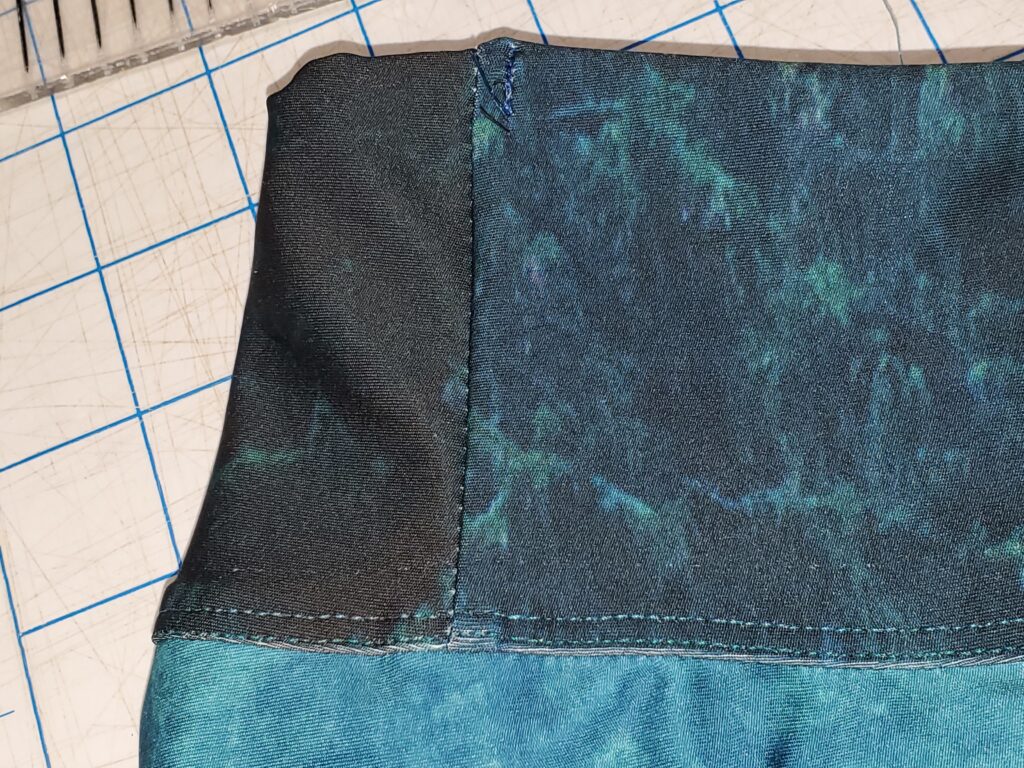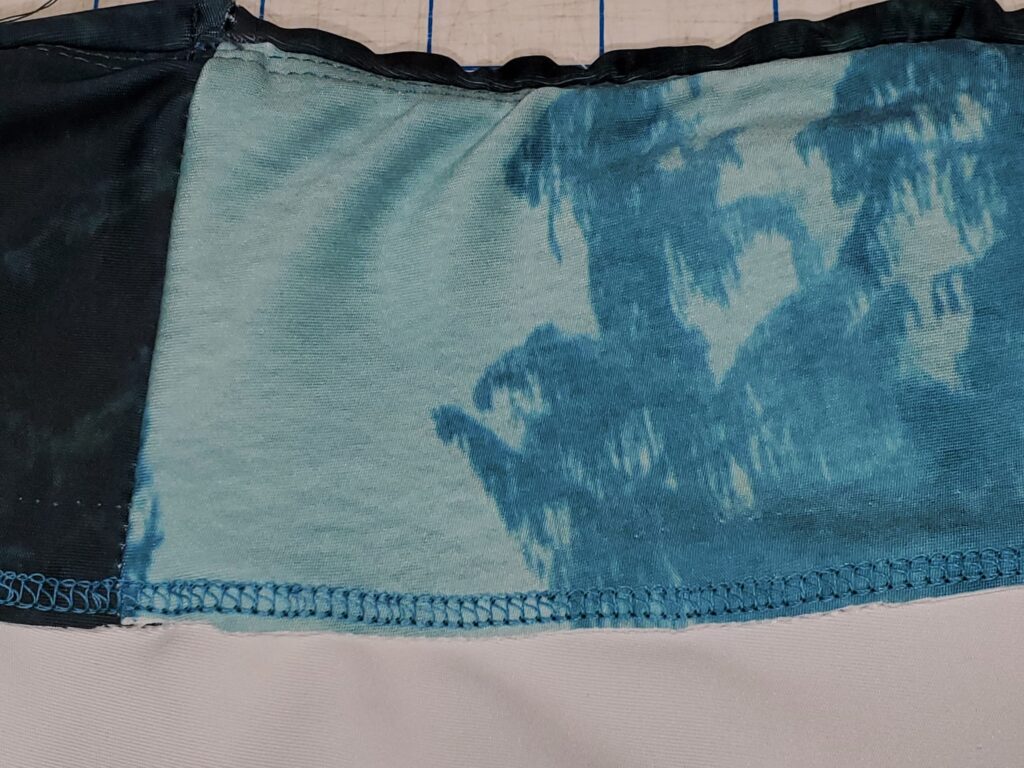 See the last video for details.
All done!! I will play with ways to improve this technique.